WiFi - RFID Reader 125KHz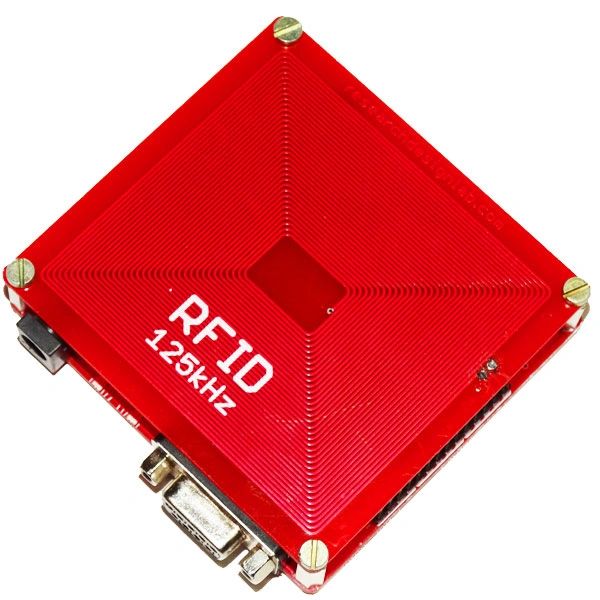 WiFi - RFID Reader 125KHz
Wifi RFID Reader are ideal for pairing with tablets, smartphones, or handheld readers. Our readers provide mobile workers a smart and scalable way of collecting data while keeping costs down. We can help you reduce your total cost of ownership with an innovative RFID solution .Along with this kit we provide sample android SDK to customize application according to the specific needs.
Order Code : RDL/RFID-WIFI/14/001/V1.0
XBee Wi-Fi embedded RF modules provide simple serial to IEEE 802.11 connectivity. By bridging the low-power/low-cost requirements of wireless device networking with the proven infrastructure of 802.11, the XBee Wi-Fi creates new wireless opportunities for energy management, process and factory automation, wireless sensor networks, intelligent asset management and more.
Features:
Low-cost method for reading passive RFID tags.

Built in Antenna.

Native Device Cloud integration for data acquisition and device management

Hardware and software complete module easily joins existing 802.11 b/g/n (Wi-Fi) infrastructures

Common XBee footprint allows OEMs to support a variety of wireless protocols

Available in Surface Mount and Through-Hole form factors

Support for low-power sleeping applications with <6 μA power-down current

Over-the-air data rates up to 72 Mbps

Simple provisioning methods including Soft AP and Wi-Fi Protected Setup (WPS)

On-Board Power LED

Current Requirement 1Amps

Communication RS232 Serial at 9600 baud.

Detecting Range 0-10cms.

High quality PCB FR4 Grade with FPT Certified.
Applicatons:
Rfid based attendance system

Rfid based smart shopping system

Rfid based medical file tracking system

Rfid based inventory management system

Rfid based access control system -security

Rfid based library management system

Rfid based security guard monitoring system

Rfid based asset tracking system ,

Rfid based vehicle parking system

Rfid based toll gate collection system

Rfid hotel room access control system .

Rfid based product identification for blind

Rfid based blind indoor navigation system.

Rfid based dual authentication system for software application ,

Rfid based industry supply chain control system

Rfid based smart conveyor.
Screenshot:
Package Contains :
RFID Serial Reader + XBeeS58.