USB To RS485 Converter Module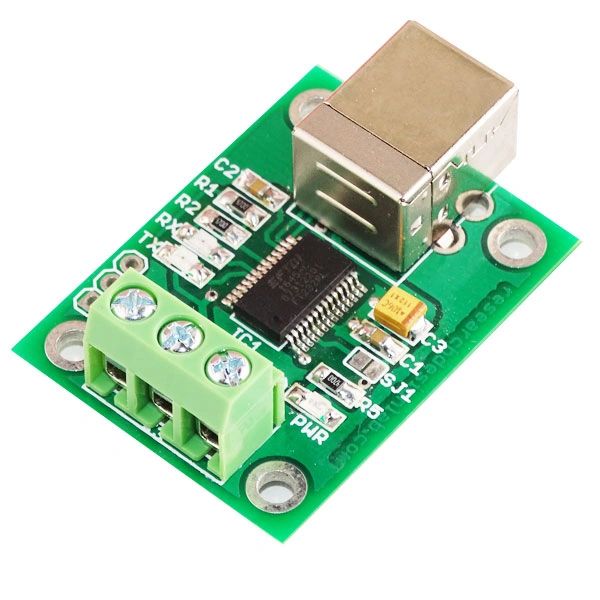 USB To RS485 Converter Module
The USB-RS485 is a fully automatic plug-and-play USB module that connects to your PC via the Universal Serial Bus (USB) port and provides robust USB to RS-485 protocol conversion with automatic RS-485 flow control.

This converter provides two way serial communications signal conversion between the RS485 to and from a personal computer USB port using virtual serial COM port.

Using the USB-RS485 module , one can connect upto 32 RS-485 devices simultaneously to a single USB port. Typically it is used for multi-drop communication.
The USB-RS485 module provides an easy to use RS485 interface by means of a Virtual Com Port on the users system. The module is completely self powered from the USB bus. Simply use the standard COM-port interface to automatically connect RS-485 over USB.
Features:
Self powered from USB.

Easy to use and small size.

Baud rate :2400-921600bps.

Supports devices with RS485 interface:

surveillance cameras, video capture device, fingerprint attendance machine.

Low operating and USB suspend current.
Low USB bandwidth consumption.

Device supplied pre-programmed with unique

USB serial number.
USB To RS485 Converter Module
Connections
Package Contains:
USB to RS485 converter Module