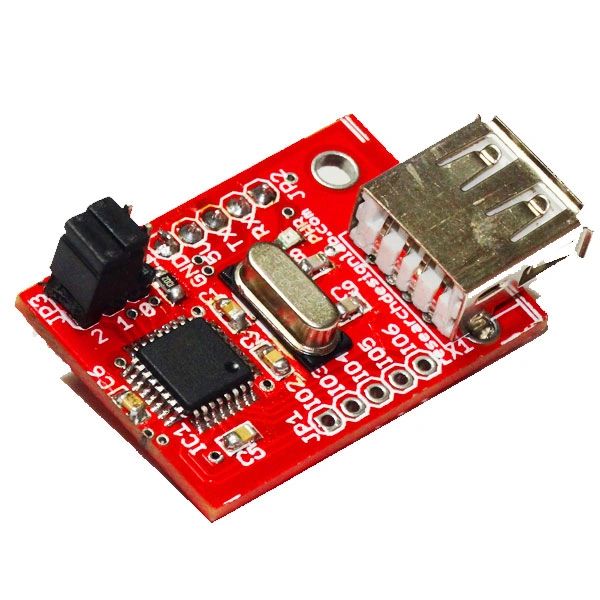 USB Host Board
USB Host Board now makes it even easier to integrate USB functionality into your products and with the USB Host device you can implement USB Host Controller functionality in no time at all. The FT311D provides a bridge between peripheral hardware and an Android platform with a USB device port.
ORDER CODE: RDL/HBS/15/001/V1.0
Features:
USB 2.0 Full Speed Host

Hardware selectable interfaces - GPIO, UART, PWM, I2C Master, SPI Slave or SPI Master.

USB ERROR indicator pin.

Single power supply operation at 3.3V.

Internal 1.8V LDO regulator.

Internal memory for storing configurable strings – allows Android to automatically detect the device and application.

Extended operating temperature range : -40°C to 85°C.