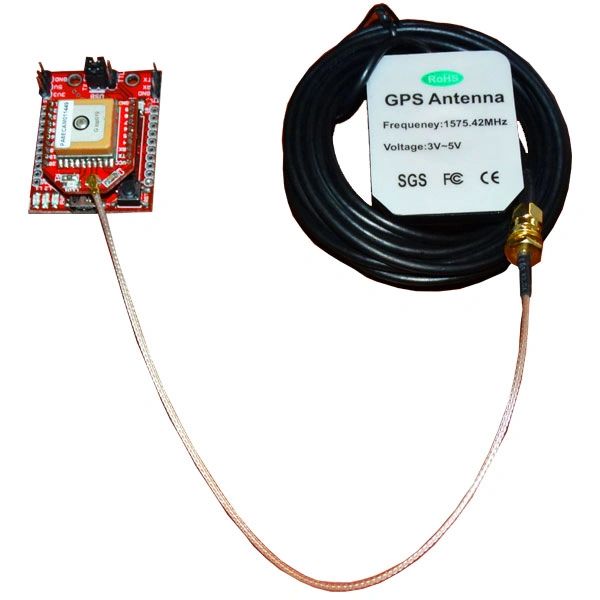 USB GPS Module
To make the GPS module easily to compatible with the existent shield , we use the same pin packaging as XBee wireless module.So you can put the GPS module into the existent shield which compatible with XBee.Plug the unit into the XBee shield, attach a mini USB cable, and you will have direct access to the serial.So its very clear that the mini USB port provided not only acts a USB power source but is also meant to get the NMEA data.
ORDER CODE: RDL/UGPS/15/001/V1.0
Features:
33 tracking/ 99 acquisition-channel GPS receiver.

Supports QZSS, SBAS(WAAS, EGNOS, MSAS, GAGAN*) ranging.

Ultra-High Sensitivity: -165dBm.

High Update Rate: up to 10Hz(: SBAS can only be enabled when update rate is equal or less than to 5Hz.).

12 multi-tone active interference canceller(Some features need special firmware or command programmed by customer please refer to "PMTK Command List")

High accuracy 1-PPS timing support for Timing Applications (±10ns RMS jitter).

AGPS Support for Fast TTFF.

USB 2.0 protocol.
On board reset button.
Power Supply USB 5V.
Documents: