USB Breakout Board (B Type)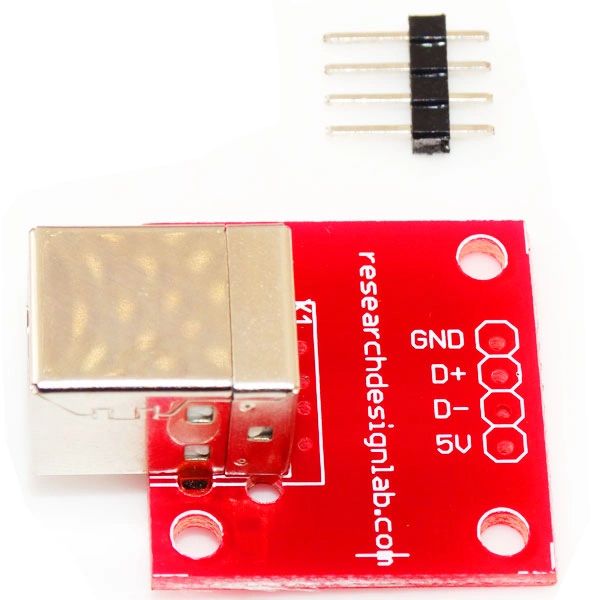 USB Breakout Board (B Type)
This simple board breaks out a female USB type B connector's VCC, GND, D- and D+ pins to a 0.1" pitch header. The +5V and GND pins can be used to power your project from USB, while the D- and D+ pins give you access to the USB's differential data signal.
Order Code : RDL/UBB/14/001/V1.0
Features:
Type: USB B type.

This board breaks out the VBUS, GND, D-, D+.

Pin Headers are supplied with this board.

High quality PCB FR4 Grade with FPT Certified.
USB Breakout Board (B Type) + Male Burg Stick.