USB Breakout Board (A Type)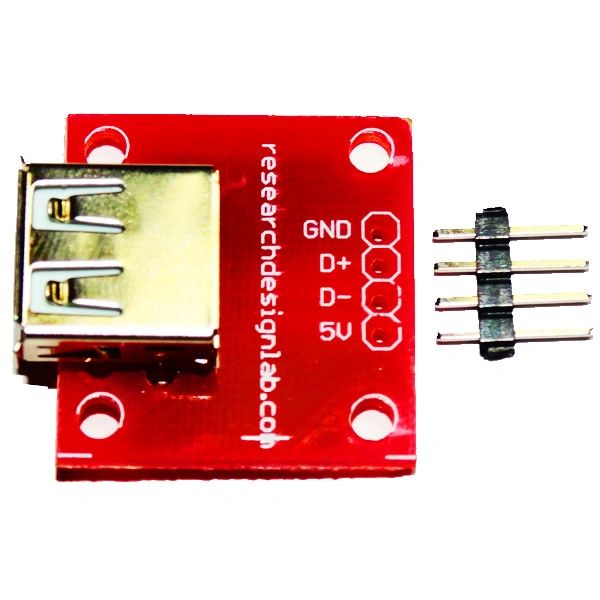 USB Breakout Board (A Type)
This adapters allow you to quickly and easily mount a USB Type A Female connector onto a breadboard or prototype boards. This breakout board brings all 4 pins of its USB Type A Female socket out to prototyping work.Each pin brought to the male header pins. There are some prototyping area with 0.1" (2.54mm) spacing, allowing easy addition of simple circuits.
Order Code : RDL/UBA/14/001/V1.0
Features:
All 4 pins of a USB connector brought out to male header pins breakout

Can direct plug in breadboard

Four mounting holes

Adapter No need additional power supply
Package Contains :
USB Breakout Board + Burg Stick.