USB 4 Channel Relay Board-FT245RL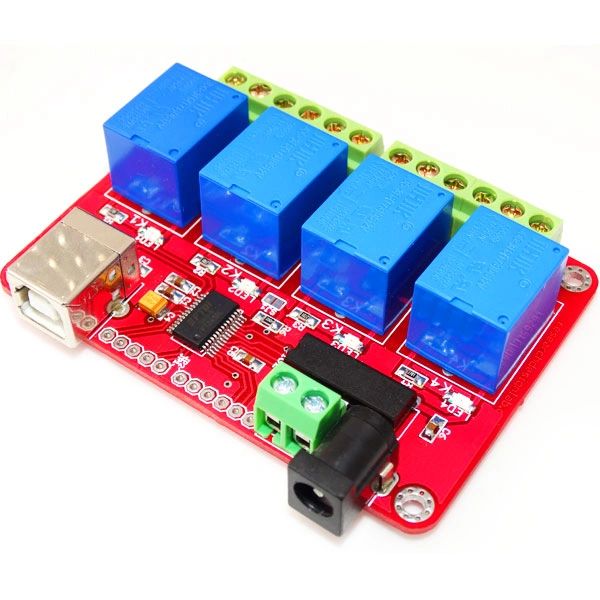 USB 4 Channel Relay Board-FT245RL
This is four Channel relay board controlled by computer USB port. The usb relay board is with 4 SPDT relays rated up to 7A each. You may control devices 230V / 120V (up to 4) directly with one such relay unit. Suitable for home automation applications, hobby projects, industrial automation.
Order Code: RDL/4RB/14/001/V4.0
Features:
4 SPDT Relay channels (7A 250V,12A 120V,10A 125VAC, 10A 28VDC).

Power supply:12VDC 1AMP

Current consumption: 400 mA.

LED indication for relay & power supply.

Design based on highly proven IC ULN2003 as driver.

Raspberry Pi and Beaglebone Comapatible.

High quality PCB FR4 Grade with FPT Certified.
FT245RL Utility Software:
Programmable Relay Board Software:
Sample MATLAB SDK:
Package Contains:
USB 4 Channel Relay Board-FT245RL.
Documents:
Interfacing With Raspberry Pi: