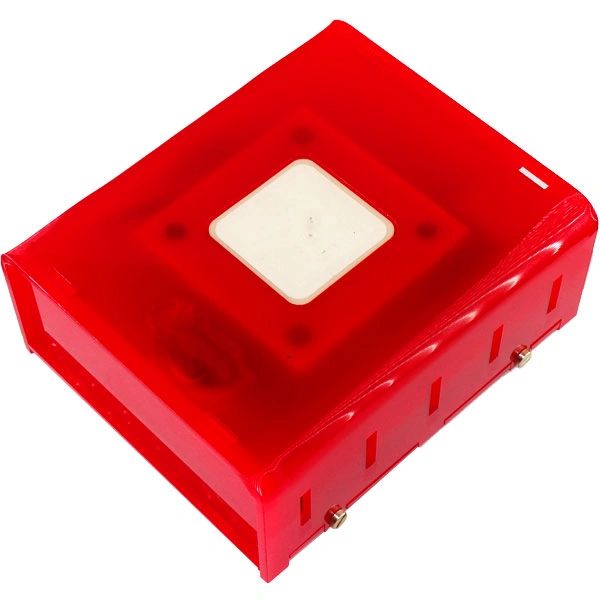 UHF RFID Reader- WiFi
With UHF RFID Reader,you get constant and effortfree identification, location and tracking information,effortless tracking of every product or asset, every moment of the day. reading distance 1-3 meters depends on the manufacturer.Multi-tags identify, >50pcs tags.Reading distance speed, >50pcs/sec.
ORDER CODE: RDL711
Integrated antenna character:
1. Be sensitive and stable to the tags identify.
2. Stable reading distance 2-3 meters.
3. Multi-tags identify, >50pcs tags.
4. Reading distance speed, >50pcs/sec.


Solve the exothermic problem completely:
1. No need for connecting any other outer radiating device. It can work without exothermic reaction
in the normal indoor temperature.
2. Sustain electricity<200mA@ 3.5V (26 dBm Output). Pulse peak current<260mA


Outstanding stability:
1. 24 hours x 365days work normally.
2. Appearance little influenced by cover, electromagnetic environment etc.
3. Wide temperature design and the temperature drift coefficient.


Good consistency:
1.The good design in consistency.
2. Choose the top level components to keep each parameters stable and consistence.


Brief and high efficient interface of hardware and software:
1. Peripheral circuit is very easy. The signal power, no need for extra connecting tantalum
capacitor
Specifications:
Electrical parameters:
Working Voltage :DC 3.5V – 5 V
PCB size: Pcb size:50*50mm , Ceramic antenna size:40*40mm ,Overall height:8.5mm
Standby current: <80mA (EN pin high level)
Sleeping current :<100uA (EN pin low level)
Operation current :180mA@ 3.5V (26 dBm Output,25°C)。110mA@ 3.5V (18 dBm Output,25°C)。
Operating time: <100mS
Operation temp.: - 20 °C - + 70 °C
Storage temp. :- 20 °C - + 85 °C
Working humidity :< 95% ( + 25 °C)
Protocol :EPCglobal UHF Class 1 Gen 2 / ISO 18000-6C
Frequency :840-960MHZ
Output power: 18-26 dBm
Read/write range :Read: 200-250cm;write: 10-50cm(adjusted)
Output power accuracy: +/- 1dB
Output power flatness: +/- 0.2dB
Receive sensitivity: < -70dBm
Store tag peak speed: > 50pcs/sec
Tags storage capacity: 200pcs tags @ 96 bit EPC
Tags RSSI :support
Communication interface :TTL Uart interface
Communication baud rate: 115200 bps(default and recommend) 38400bps
Heat-dissipating method :Air cooling(no need for out install cooling fin
ESP8266 Features:
SDIO 2.0, SPI, UART

32-pin QFN package

Integrated RF switch, balun, 24dBm PA, DCXO, and PMU

Integrated RISC processor, on-chip memory and external memory interfaces

Integrated MAC/baseband processors

Quality of Service management

I2S interface for high fidelity audio applications

On-chip low-dropout linear regulators for all internal supplies

Proprietary spurious-free clock generation architecture

Integrated WEP, TKIP, AES, and WAPI engines
Applicatons:
Rfid based attendance system

Rfid based smart shopping system

Rfid based medical file tracking system

Rfid based inventory management system

Rfid based access control system -security

Rfid based library management system

Rfid based security guard monitoring system

Rfid based asset tracking system ,

Rfid based vehicle parking system

Rfid based toll gate collection system

Rfid hotel room access control system .

Rfid based product identification for blind

Rfid based blind indoor navigation system.

Rfid based dual authentication system for software application ,

Rfid based industry supply chain control system

Rfid based smart conveyor