Serial To TTL Converter with Level Converter(3.3V-5V)+XBEE Development Board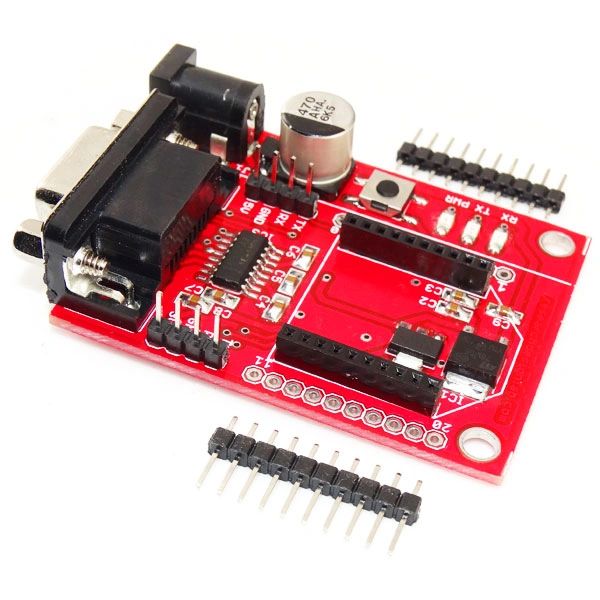 Serial To TTL Converter with Level Converter(3.3V-5V)+XBEE Development Board
This is a simple to use, RS232 to serial base unit for the XBee line. This unit works with all XBee modules including the Series 1 and Series 2.5, standard and Pro version. Plug the unit into the XBee Development Board, attach a RS232 cable, and you will have direct access to the serial and programming pins on the XBee unit.
Order Code : RDL/XSU/14/001/V1.0
Features:
Compatible with all XBee modules( Series 1 and Series 2.5, standard and Pro ).

On board 3V3 and 5V Volatge regulator.

On Board Power(PWR) LED Indicator.

Status LEDs ( RXD,TXD).

All XBee Pins are available at Standard Bergstrip( 2.54mm Pitch).

On board RESET switch.

DC Adapter for Power options.

High quality PCB FR4 Grade with FPT Certified.
Package Contains :
Serial To TTL Converter with Level Converter(3.3V-5V)+XBEE Development Board +Male Burg Stick Straight.