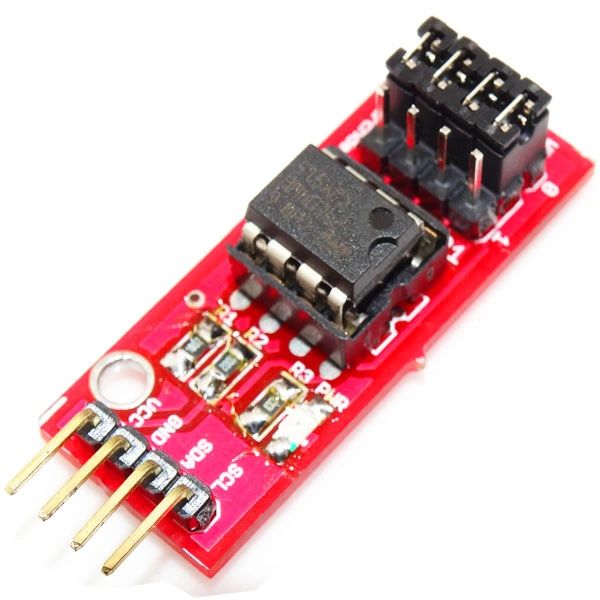 Serial EEPROM Board
The AT24CXX EEPROM Board is a storage tool for EEPROM with I2C interface, It is a non-volatile memory module.
Order Code : RDL/EEP/14/001/V1.0
Features:
Highly reliable.

High performance CMOS technology serial 4K EEPROM in DIP packaging.

It offers significant advantages in low-power and low-voltage applications.

The 24C04 EEPROM uses the I²C addressing protocol.

Wide operating volatge 3.0 - 5.5v.

Outputs are provided through 5 pin Connector.

High quality PCB FR4 Grade with FPT Certified.