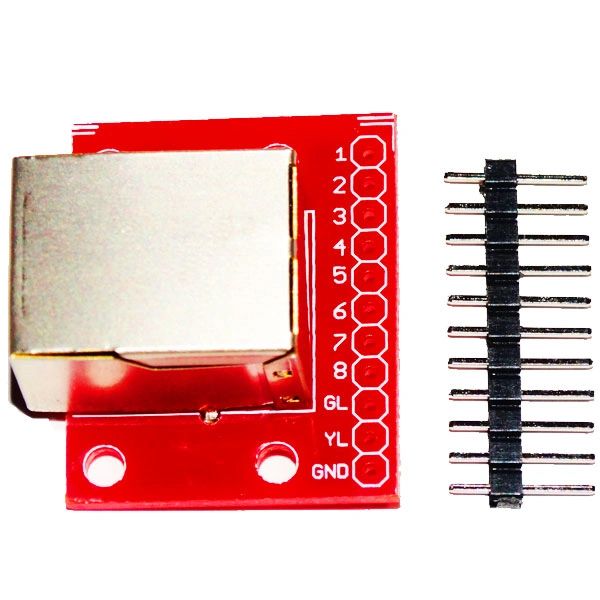 RJ45 Breakout Board
This adapters allow you to quickly and easily mount a RJ45 connector onto a breadboard or prototype boards. This breakout board brings all 8 pins of its RJ45 socket out to prototyping work. Each pin brought to the male header pins. There are some prototyping area with 0.1" (2.54mm) spacing, allowing easy addition of simple circuits.
Order Code : RDL/RJ45/14/001/V1.0
Features:
All 8 pins of a RJ45 socket brought out to male header pins breakout

Can direct plug in breadboard

Adapter No need additional power supply.
Package Contains :
RJ45 Breakout Board + Male Burg sticks.