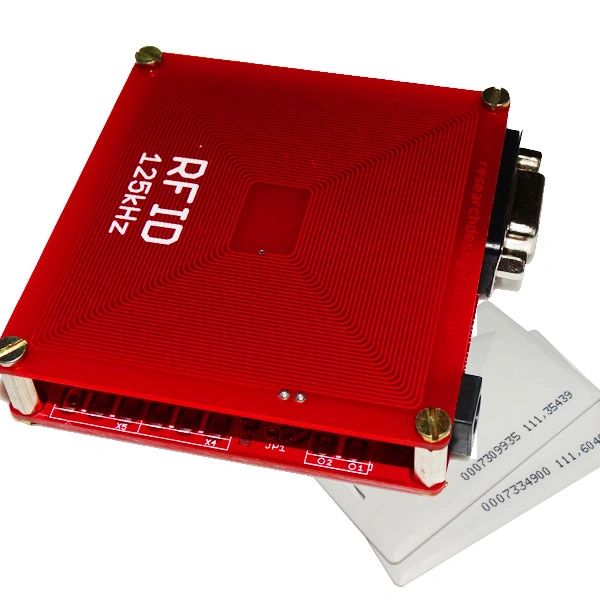 RFID Reader - Serial
This is a low frequency (125Khz) RFID Reader With serial Output with range 0-10cms. The RFID Reader is designed specifically for low-frequency (125 kHz) passive tags.Frequency refers to the size of the radio waves used to communicate between the RFID system components.
Order Code : RDL/RRS/14/001/V1.0
Features:
Low-cost method for reading passive RFID tags.
Built in Antenna
On-Board Power LED
Current Requirement <120mA
Communication RS232 Serial at 9600 baud.
Detecting Range 0-10cms.

High quality PCB FR4 Grade with FPT Certified.
Applicatons:
Rfid based attendance system

Rfid based smart shopping system

Rfid based medical file tracking system

Rfid based inventory management system

Rfid based access control system -security

Rfid based library management system

Rfid based security guard monitoring system

Rfid based asset tracking system ,

Rfid based vehicle parking system

Rfid based toll gate collection system

Rfid hotel room access control system .

Rfid based product identification for blind

Rfid based blind indoor navigation system.

Rfid based dual authentication system for software application ,

Rfid based industry supply chain control system

Rfid based smart conveyor