PIC Project Board With PIC16F877A IC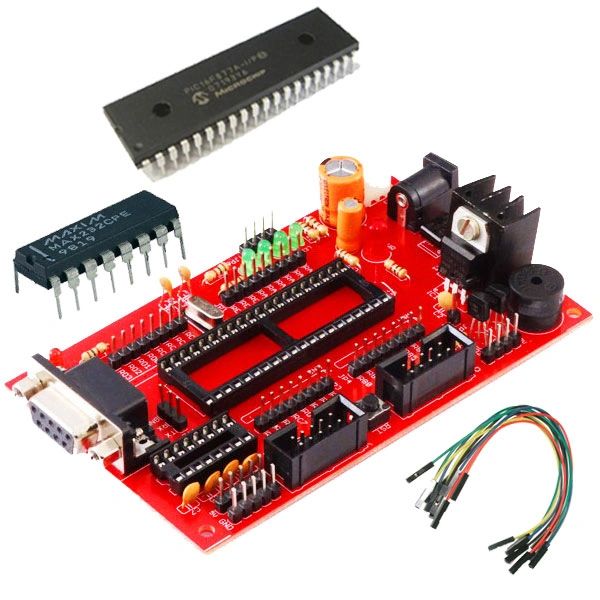 PIC Project Board With PIC16F877A IC
With this board you can develop and prototype with any of Microchip's 40 pin PIC microcontrollers. The RS232 driver on board allows easy connection with PC or other embedded hardware..The bridge rectifire allow this board to be powered with both AC and DC power supply adapters.
Order Code : RDL/PPIC/14/001/V1.0
Features:
PIC Project Board for Microchip PIC Series.

On board Regulated Power- Optional Supply 5v,12v,GND.

Quartz crystall 20Mhz.

An RS232 Serial Port.

On board programming ISP

(External programmer is required to program)

.

DC Power Supply Connector(12v Ac or Dc).

Power indicator LED.

On Board Buzzer.

Reset Switch.

RDL Bus.
4X1 independent LED's

High quality PCB FR4 Grade with FPT Certified.
Package contains:
PIC Project Board+PIC16F877A IC+MAX232 IC+5 Jumper Wires
Documents:
Sample Codes:
MP LAB(HI-TECH_C) Sample Codes:
E-Books and Project Book: