Mini ARM Board-LPC2129 Breadboard Compatible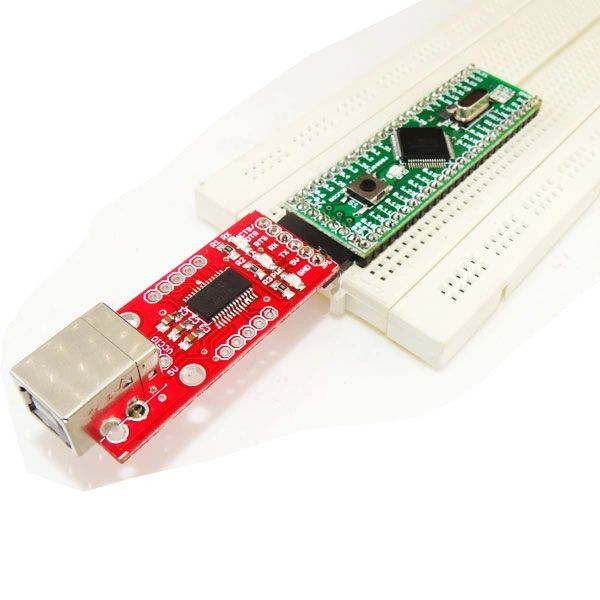 Mini ARM Board-LPC2129 Breadboard Compatible
LPC2129 is a single-chip 32-bit microcontroller with 256KB on-chip Flash ROM with In-System Programming (ISP) and In-Application Programming (IAP) 16KB RAM having Real Time Clock, Watchdog Timer, General purpose I/O pins. CPU clock up to 60 MHz, On-chip crystal oscillator and On-chip PLL. This IC also supports Interrupt Controller, 2 SPI serial interfaces, Two UARTs, I2C serial interface, PWM unit with up to 6 PWM outputs, Two timers (7 capture/compare channels), 4-channels 10bit ADC, 2 CAN channels.
Order Code : RDL/LPC-29/14/001/V1.0
Features:
Includes NXP LPC 2129 Microcontroller.

On Board Power LED Indicator.

On Board 12 MHz Crystal Oscillator.

On Board 3.3V Regulator.

On Board 1.8V Regulator.

All Port Pins available at Berge Strip.

Includes FT232 Breakout Board.

High quality PCB FR4 Grade with FPT Certified.
Package Contains :
Mini ARM Board-LPC2129 + Bread Board +FT232 Breakout Board.