WiFi RFID Reader-IoT Application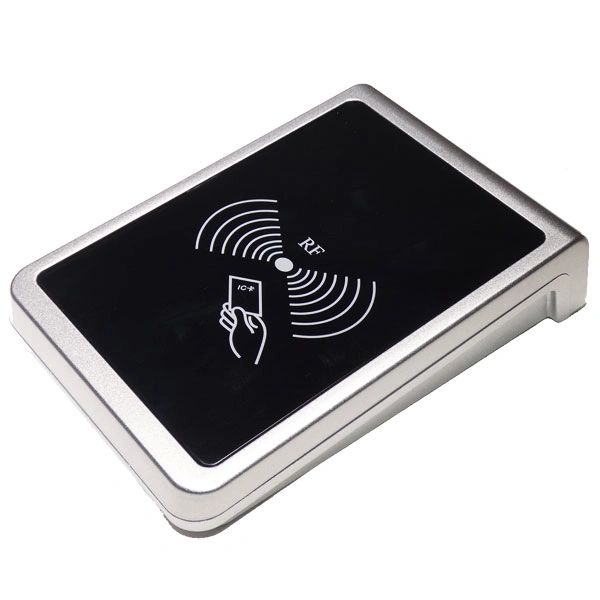 WiFi RFID Reader-IoT Application
This is a low frequency (125Khz) Wifi RFID Reader are ideal for pairing with tablets, smartphones, or handheld readers. Our readers provide mobile workers a smart and scalable way of collecting data while keeping costs down. We can help you reduce your total cost of ownership with an innovative RFID solution .Along with this kit we provide sample android SDK to customize application according to the specific needs.
Features:
Low-cost method for reading passive RFID tags.

Built in Antenna

On-Board Power LED

Detecting Range 0-10cms.

High quality PCB FR4 Grade with FPT Certified.
ESP-12 Features:
SDIO 2.0, SPI, UART

32-pin QFN package

Integrated RF switch, balun, 24dBm PA, DCXO, and PMU

Integrated RISC processor, on-chip memory and external memory interfaces

Integrated MAC/baseband processors

Quality of Service management

I2S interface for high fidelity audio applications

On-chip low-dropout linear regulators for all internal supplies

Proprietary spurious-free clock generation architecture

Integrated WEP, TKIP, AES, and WAPI engines.
Applications:

Rfid based attendance system

Rfid based smart shopping system

Rfid based medical file tracking system

Rfid based inventory management system

Rfid based access control system -security

Rfid based library management system

Rfid based security guard monitoring system

Rfid based asset tracking system ,

Rfid based vehicle parking system

Rfid based toll gate collection system

Rfid hotel room access control system .

Rfid based product identification for blind

Rfid based blind indoor navigation system.

Rfid based dual authentication system for software application ,

Rfid based industry supply chain control system

Rfid based smart conveyor.
IoT Enabled RFID Reader+XBEE USB adapter with FT232RL+USB Cable