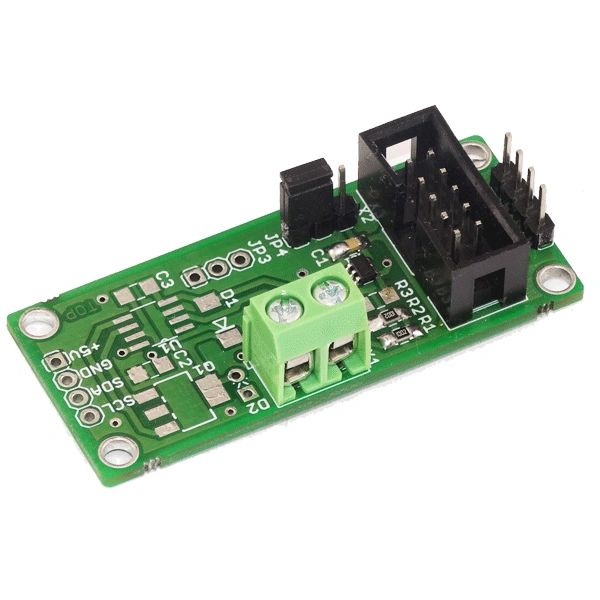 I2C 12 bit DAC
The I2C-DAC board is a 12-bit digital-to-analog converter device using I2C bus. There are no external components required. Only two signal lines SDA and SCL plus supply voltage and ground are required to be connected. This makes it perfect for embedded systems that require digital-to-analog converter.
ORDER CODE: RDL626
Features:
Simple I2C interface.

2.7 to 5.2V supply range.

Resolution: 12-bit.

High quality PCB FR4 Grade with FPT Certified.
12-Bit Resolution

On-Board Non-Volatile Memory (EEPROM)

±0.2 LSB DNL (typical)

External A0 Address Pin

Normal or Power-Down Mode

Fast Settling Time of 6 µs (typical)

External Voltage Reference (VDD)

Rail-to-Rail Output

Low Power Consumption

Single-Supply Operation: 2.7V to 5.5V

I2CTM Interface:

- Eight Available Addresses

- Standard (100 kbps), Fast (400 kbps), and High

-Speed (3.4 Mbps) Modes

Small 6-lead SOT-23 Package

Extended Temperature Range: -40°C to +125°C