GSM GPRS GPS Based Tracking Solutions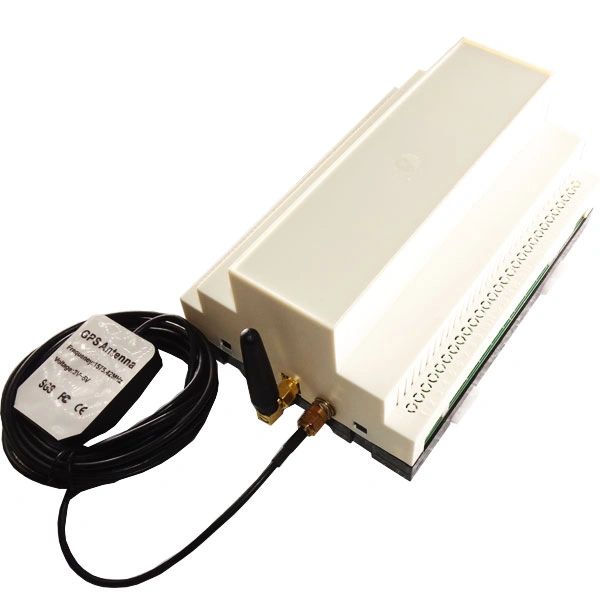 GSM GPRS GPS Based Tracking Solutions
It is perfectly suitable for applications that need location acquirement of remote objects.Hence you can track remote objects like trucks, cars,Buses, ships and more quickly and easily. With this you can track the exact location of the vehicle using the particular software platform.The device ensures up-to-date status monitoring and delivery of the location/alarm messages to the end user's registered mobile immediately. Location/status information is relayed through a hosted server, which allows for anywhere access logging as well as multi – user registered access.
Features:
Inbuilt GPS module provides accurate location information.

It is enabled with GPS, GSM and GPRS technologies

GSM, uses GPRS to communicate with the server over IP networks.

Easy to integrate in all vehicles/remote assets standard 12V/5V options.

Track the vehicle/asset location as well as route on Google Maps in real time

Also provides nearest district and the distance from the nearest district information.

4 Channel 4-20mA current loop receiver.

12 channel 10 bit ADC/Digital I/O 5V max

Modbus/RS485 communication.

GSM GPRS M95 Modem communication.

Input Power Supply 12-36V (Optional).

Inbuilt power supply (Optional).

Inbuilt RTC enabled.

On board SD card socket.

Support upto 8 GB FAT .

Expandabel upto 16GB.

Standard FT232 usb intrface for real time Programming

Logged data will be store in .CSV format.

Watchdog timer enabled.

Supports Open source Aurdino IDE for custom application development.
 

Applications
Track and trace

Road assistance

Security and more