Graphical LCD Interfacing Board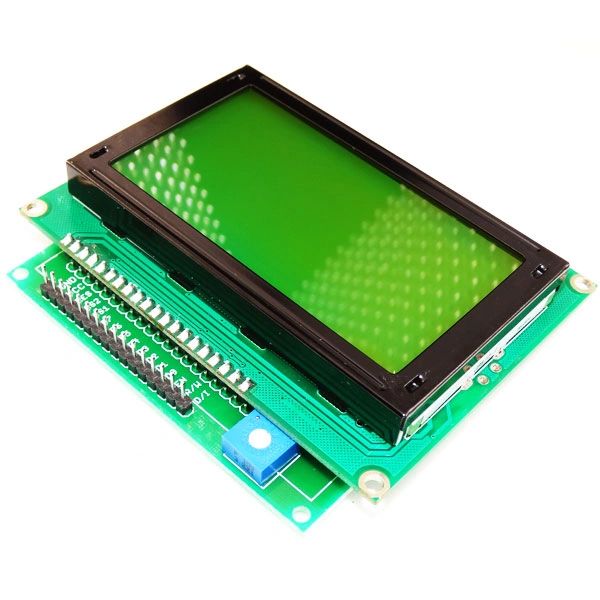 Graphical LCD Interfacing Board
LCD stands for Liquid Crystal Dispaly. It can be used to display anything. They are of many types. The ones we commonly use for embedded systems, robotics, etc are of two types – character LCD and graphical LCD. The 16x2 LCD Characters have their own limitations; they can only display characters of certain dimensions. The Graphical LCDs are thus used to display customized characters and images. The Graphical LCDs find use in many applications; they are used in video games, mobile phones, lifts etc. as display units.
Order Code : RDL/LCD/14/001/V1.0
Features:
Display construction:128*64 DOTS.

Display mode: STN / Yellow Green.

Display type: Positive Tranflective.

Operating temperature: Indoor.

Number of data line: 8-bit parallel.

Voltage: 5V.

Easy to use code library
Many fonts available

High quality PCB FR4 Grade with FPT Certified.
Package Contains :
Graphical LCD Interfacing Board.