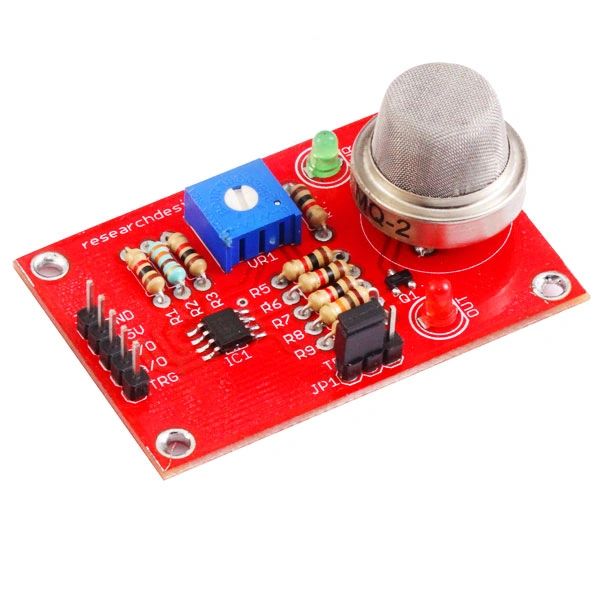 Gas Sensor MQ2
This is a simple-to-use liquefied petroleum gas (LPG) sensor, suitable for sensing LPG (composed of mostly propane and butane) concentrations in the air.
Used in gas leakage detecting equipments for detecting of LPG, iso-butane, propane, LNG combustible gases. If output goes above a preset range the output is low else high in idle condition.
Features:
High sensitivity to LPG, natural gas , town gas.

Small sensitivity to alcohol, smoke.

Fast response .

Stable and long life.

Simple drive circuit.

Module triple output mode, digital output is simple, analog output more accurate and Trigger output.
On board Power and Output LED.
On board pot for threshold setting.

High quality PCB FR4 Grade with FPT Certified.

VAT Bill.