FT245 Breakout Board FIFO to USB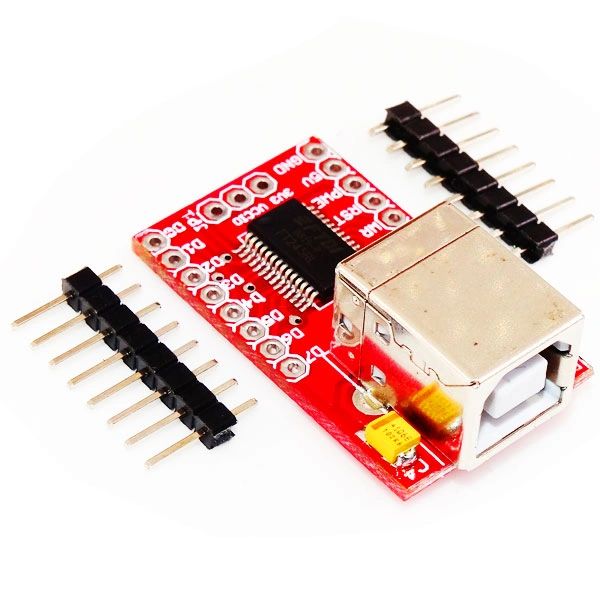 FT245 Breakout Board FIFO to USB
The FT245 USB Breakout Board is an accessory board that provides a USB to parallel FIFO interface, with FT245 chip onboard.
Order Code : RDL/FTB/14/001/V1.0
Features:
FT245RL IC.

USB B type connector.

FIFO interface

Control interface (8 data pins & 6 control pins).

Ideal for establishing communication between MCU and PC.

High quality PCB FR4 Grade with FPT Certified.
Package contains :
FT245 Breakout Board +

Male Burg Stick .