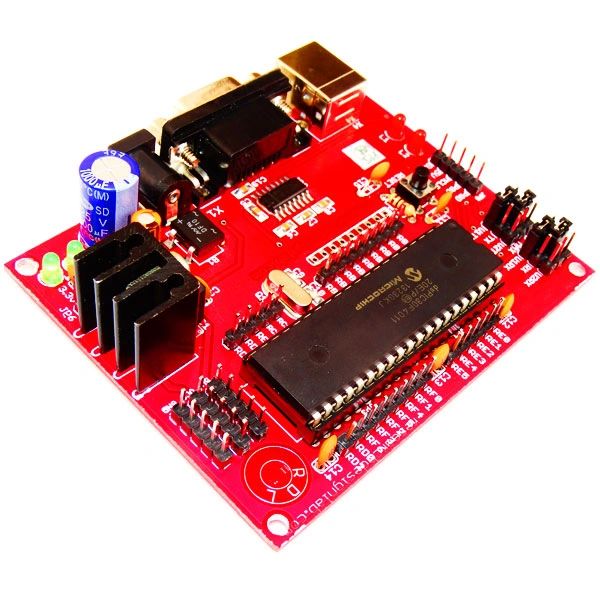 dsPIC Development Board
PICs are popular with both industrial developers and hobbyists alike due to their low cost, wide availability, large user base, extensive collection of application notes, availability of low cost or free development tools. They are also commonly used in educational programming.
Order Code : RDL/DSP/14/001/V1.0
dsPIC Development Board provides the best solution for fast and simple development of 40-pin dsPIC30F microcontroller applications.
Features:
High quality dsPIC microcontroller development board.

A USB supported prototype board for 40-pin dsPIC30F MCUs.

The MAX232 chip RS232 communication.

On-board USB to serial UART interface FT232R that can be easily connected to a PC.

All IO ports pin have extraction and clearly marked.

On Board Power supply 3.3V,5V,GND.

On board ISP Programmer pinouts..

Quartz crystal 20 MHz.

Reset button.

Power plug-in DC Socket.

Power supply indicator LED.

Test led for Tx, Rx.

Pin outs for 5V,3.3V,GND.

All IO's are connected by brug stripps for easy connection.

High quality PCB FR4 Grade with FPT Certified.
Package Contains:
dsPIC Development Board+ dsPIC30F4011 IC