Digital Soil Moisture Sensor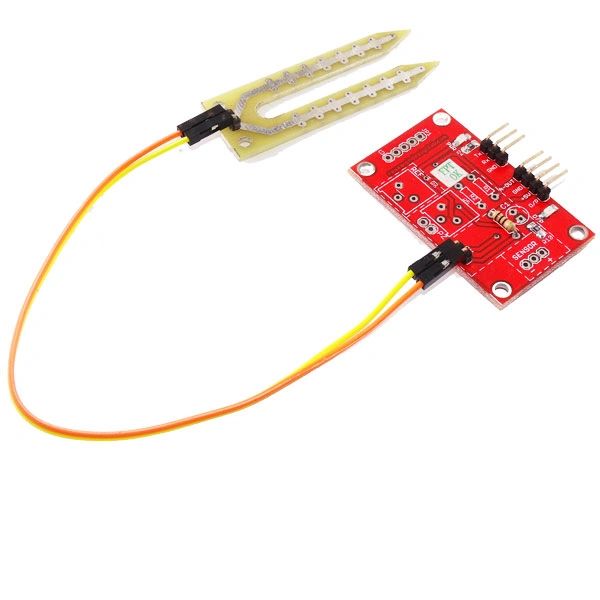 Digital Soil Moisture Sensor
The module is having triple output mode i.e., Digital output is simple; Analog output is more accurate and Serial output with exact readings. The sensor will detect the moisture of the soil i.e shortage of water contents in the soil and if the contents are low the module output will be high otherwise the out put will remain in neutral condition. This sensor can be used for the automation of the gardening etc.

Order Code : RDL/SLM/13/001/V1.0

Application Block Diagram:
Configuring Soil Moisture Module:
Features:
Sensitivity adjustable (shown in blue digital potentiometer control)
Working voltage of 3.3 v - 5 v
Module triple output mode, digital output is simple, analog output more accurate, serial output with exact readings.
Has fixed bolt hole, convenient installation.
Threshold level can be configured as shown in figure.
High quality PCB FR4 Grade with FPT Certified.
Burg sticks connections.
1 VCC external 3.3 V to 5 V
2 GND external GND
3 DO small plate digital output interface (0 and 1)
4 AO small plate analog output interface
5 Serial output.(Rx,Tx,Gnd)
Package Contains :
Digital Soil moisture Sensor.