Digital Light Intensity Sensor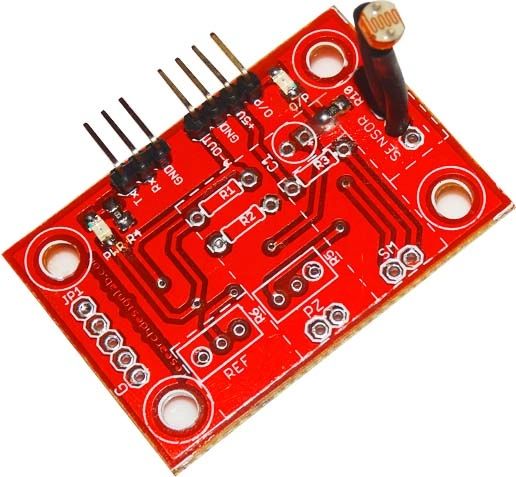 Digital Light Intensity Sensor
The Light Dependent Resistor (LDR) is suitable for use in academic projects which requires a device or circuit to be automatically switched ON or OFF in darkness or light. As the amount of light falls on this LDR increases its resistance or decreases. The light detector itself is just in 5mm diameter.

Order Code : RDL/LIS/13/002/V1.0

Features:
Wide spectral response.
Low cost
Wide ambient temperature range

Module has triple output mode, digital output is simple, and analog output more accurate, serial output with exact readings.

High quality PCB FR4 Grade with FPT Certified.
Configuring Digital Light Intensity Sensor:
Package Contains :
Digital Light intensity Sensor.