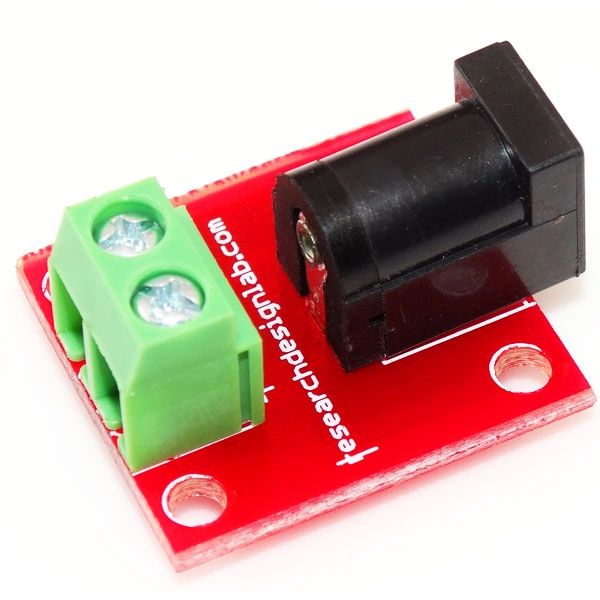 DC Socket Breakout Board
This adapter allows you to connect a 2.5 mm barrel jack connector to bare wires. One end has 3 pin screw terminals . If you have a power supply with a barrel jack and want to plug it into a breadboard, this might be the simple solution.
Order Code : RDL/DSB/14/001/V1.0
Features:
Ideal for Experiments and Testing

Easy To Connect PCB Terminals or a breadboard
Package Contains :
DC Socket Breakout Board.