Data Logger Sheild Compatible for Arduino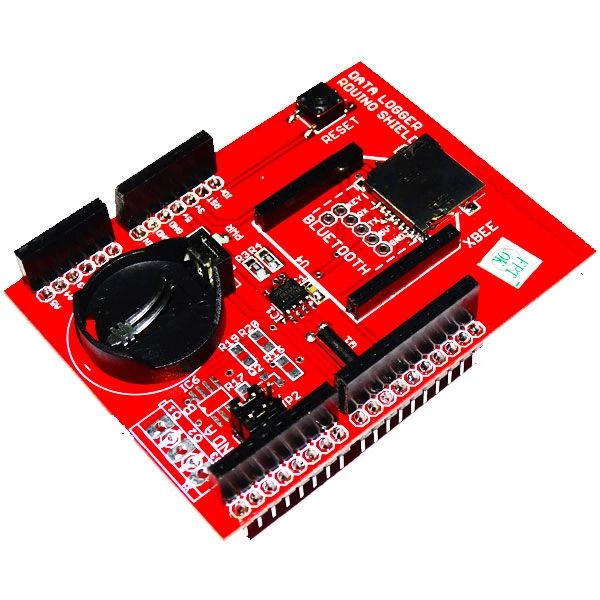 Data Logger Sheild Compatible for Arduino
The data logger is a reliable, well-rounded and versatile design. It is easily expandable with wireless interface like Xbee and Bluetooth. Can be used for saving data to files on any FAT16 or FAT32 formatted SD card, to be read by any plotting, spreadsheet or analysis program. The included Real Time Clock timestamps all your data with the current time, so that you know precisely what happened when.
Order Code : RDL/DLRS/14/001/V1.0
Features:
SD card interface works with FAT16 or FAT32 formatted cards. 3.3v level shifter circuitry prevents damage to your SD card.

Real time clock (RTC) keeps the time going even when the Arduino is unplugged. The battery backup lasts for years.

3.3V voltage level converter for memory card, reliably runs SD cards that require a lot of power to run.

Optional Bluetooth and Xbee interface.

High quality PCB FR4 Grade with FPT Certified.
I/O Connections:
Package Contains :
Data Logger Sheild + CMOS cell .