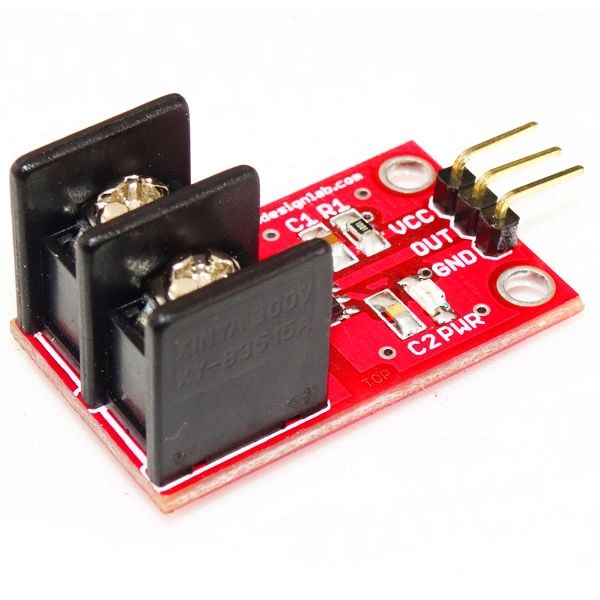 Current Sensor 20A
The ACS712 provides economical and precise
solutions for AC or DC current sensing in industrial, commercial,
and communications systems.
The device package allows for
easy implementation by the customer.
Typical applications
include motor control, load detection and management, switchmode power supplies, and overcurrent fault protection. The
device is not intended for automotive applications.
Features:
ACS712ELC-20A sensor chipset
Powered by 5V power supply
Measures -20~+20A current, corresponding simulation output 100mV/A
No test current through the output voltage is VCC / 2
Low-noise analog signal path.
1.2 mΩ internal conductor resistance.
66 to 185 mV/A output sensitivity.
Output voltage proportional to AC or DC currents.
High quality screw connector.
Package Contains: