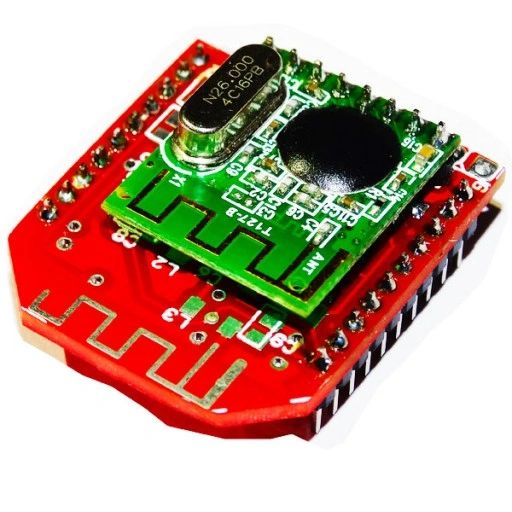 CC2500 RF Transceiver
CC2500 RF Module is a transreceiver module which provides easy to use RF communication at 2.4 Ghz. It can be used to transmit and receive data at 9600 baud rates from any standard CMOS/TTL source. This module is a direct line in replacement for your serial communication it requires no extra hardware and no extra coding toIt works in Half Duplex mode i.e. it provides communication in both directions, but only one direction at same time.
Order Code : RDL/CC25/14/001/V1.0
Features:
Input Voltage - 5Volts DC

Serial Data Rate - 9600bps,

Available frequency at : 2.4-2.483 GHz

No external Antenna required.

Low current consumption. (RX:13.3mA,TX:21.2mA @0dBm output power)

Easy for application.

Efficient SPI interface

Operating temperature range: -40 85

Operating voltage:1.8~ 3.6 Volts.

Programmable output power (up to 1dBm).

Hi sensitivity (-101dBm @10kbps)

High quality PCB FR4 Grade with FPT Certified.
Package Contains :