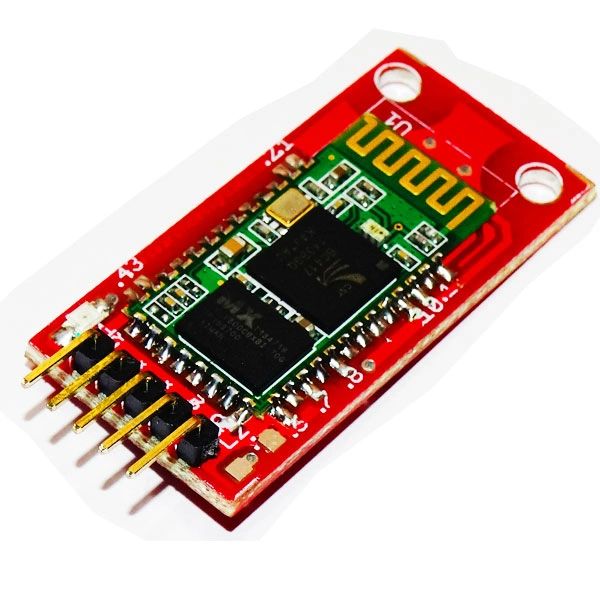 Bluetooth Module HC-06
This module enables you to wireless transmit & receive serial data. It is a drop in replacement for wired serial connections allowing transparent two way data communication. You can simply use it for serial port replacement to establish connection between MCU or embedded project and PC for data transfer. This board operates on 5V and has LED indication and 3V regulator.
Order Code : RDL/BL-06/14/001/V1.0
Features:
5V power operation.

Supports baud rates from 1200 to 1382400 bps (default is 9600 bps)

UART interface

TTL output.

Built in antenna

10 meters range

Easy to use

Minimum External Components

Status LEDs

High quality PCB FR4 Grade with FPT Certified.
Package Contains :