Bi-Directional Logic Level Converter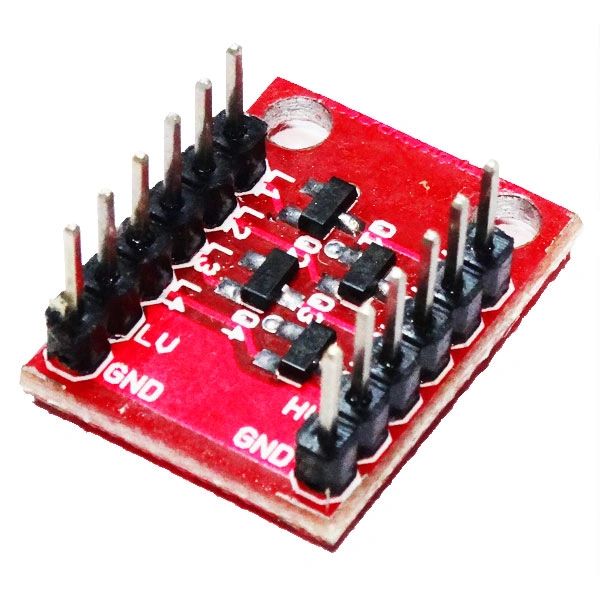 Bi-Directional Logic Level Converter
Bidirectional Logic Level Converter is a Four-Channel Device which can be used for Voltage Level Shifting between two devices.The level converter is very easy to use. The board needs to be powered from the two voltages sources (high voltage and low voltage) that your system is using. High voltage (5V for example) to the 'H' pin, low voltage (3.3V for example) to 'L', and ground from the system to the 'GND' pin.
Order Code : RDL/BLC/13/001/V1.0
Features:
Minimum Voltage: 3.3V and Maximum Voltage: 5V

Bi-directional Logic Level conversion is possible.

BreadBoard friendly.

High quality PCB FR4 Grade with FPT Certified.
Package Contains :
Bi-Directional Logic Level Converter.