ATMEL Mini Development Board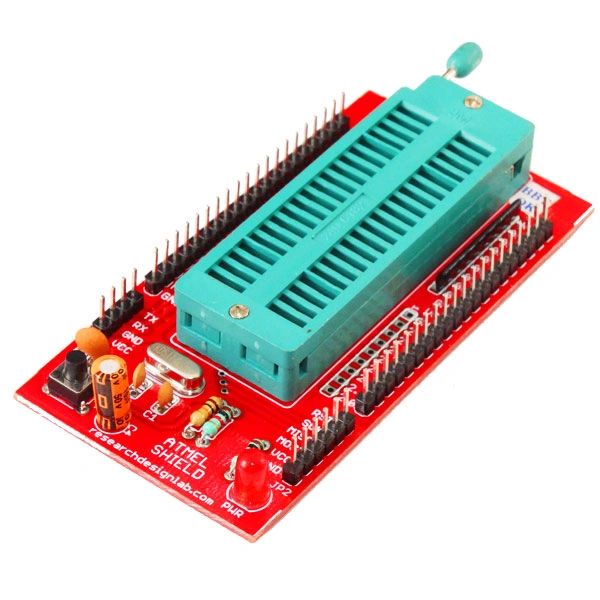 ATMEL Mini Development Board
If you are learning microcontrollers or want to quickly develop embedded solution based on standard 8051 core, this board will help you quick start with the application by giving you access to everything required to run the AT89S52 microcontroller. With this board you can develop and prototype with any of 8051 40 pin microcontrollers.The board have User buttons and status LEDs.
Order Code : RDL/ATMS-1/14/001/V1.0
Features:
Quartz crystall 11.0592Mhz.

The DIP40 locking device, easy to remove the ATMEL microcontroller for reuse.

Reset button.

Power Indicating LED.

External TX,RX, GND

Pull up resistor for PORT0.

On board ISP program connector.

Coour :RED

High quality PCB FR4 Grade with FPT Certified.
Package Contains :
ATMEL Mini Development Board.
Circuit Diagram: