Atmega Project Board 16/32/64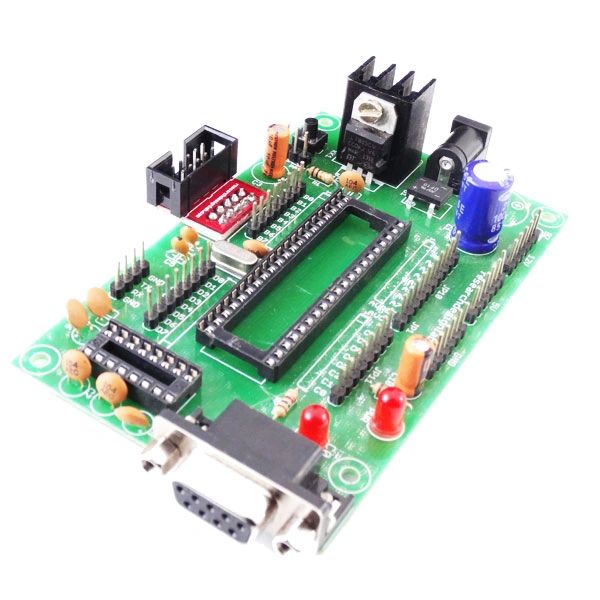 Atmega Project Board 16/32/64
If you are learning microcontrollers or want to quickly develop embedded solution based on standard AVR core, this board will help you quick start with the application by giving you access to everything required to run the Atmega16 microcontroller.With this board you can develop and prototype with any of Microchip's 40 pin AVR microcontrollers. . The board have User button and status LED. The bridge rectifire allow this board to be powered with both AC and DC power supply adapters.
ORDER CODE: RDL/ATG/15/001/V1.0
Features:
Quartz crystall 16Mhz

Reset button

Power plug-in jack

GND bus

Vcc bus.

Max232 for RS232 serial port communication

RS232 Connector.

Onboard LM7805 power regulator.

All IO ports pin have extraction and clearly marked.
On board ISP Programming socket.
Power Indicating LED.

High quality PCB FR4 Grade with FPT Certified.
Atmega16/32/64 Project Board.
AVR studio complier Codes :
AVR programming Micro proC complier Codes :