Analog Temperature Sensor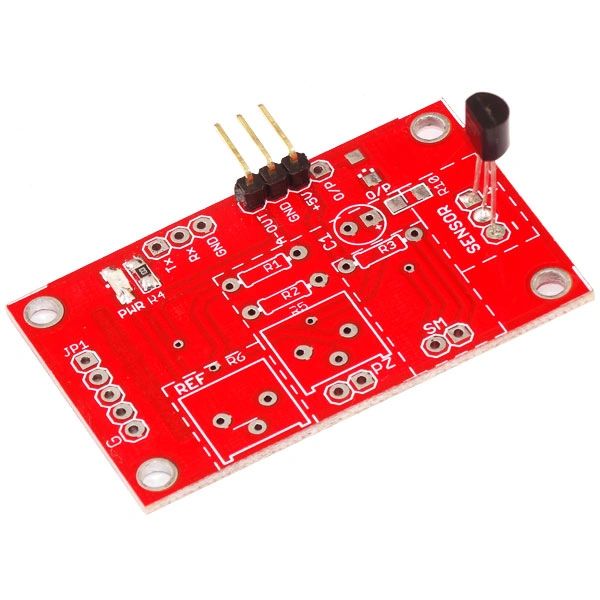 Analog Temperature Sensor
The LM35 series are precision integrated-circuit temperature sensors, whose output voltage is linearly proportional to the Celsius (Centigrade) temperature. The LM35 thus has an advantage over linear temperature sensors calibrated in ° Kelvin, as the user is not required to subtract a large constant voltage from its output to obtain convenient Centigrade scaling. The LM35's low output impedance, linear output, and precise inherent calibration make interfacing to readout or control circuitry especially easy.
ORDER CODE: RDL689
Features:
Calibrated directly in Celsius (Centigrade)

0.5 C accuracy guaranteeable (at +25 C)

Rated for full -55 to +150 C range

Module output mode analog output more accurate

Suitable for remote applications

Operates from 4 to 30 volts

Less than 60 A current drain

Low self-heating, 0.08 C in still air

Low impedance output, 0.1 W for 1 mA load

High quality PCB FR4 Grade with FPT Certified.