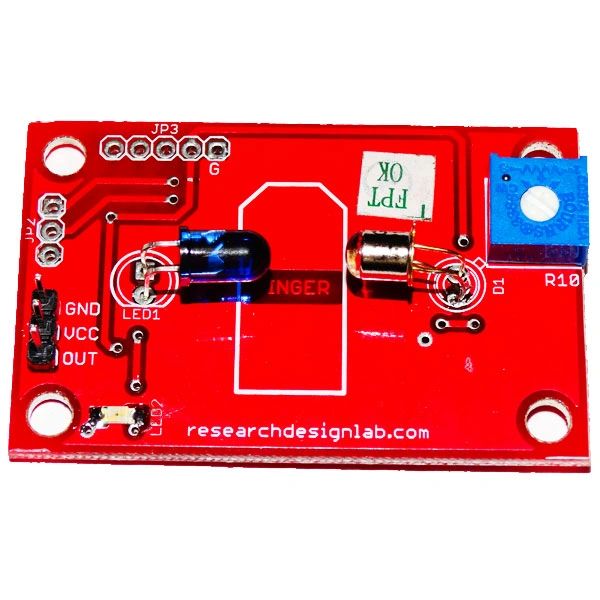 Analog Heart Beat Sensor
The Heart Beat Sensor is designed to provide analog output of heart beat when a finger is placed on it. When the Heart detector starts working, the top most LED will starts flashing with every heart beat. The output of this sensor can be connected to Micro Controller directly to measure the heart beat. It functions on the principle of light modulation by blood flow through the nerves of the finger at every pulse. The module output mode, analog output mode is simple.

Features:
Heart beat indication by LED
Instant output analog signal for directly connecting to micro controller
Module output mode, analog output is simple.
High quality PCB FR4 Grade with FPT Certified.