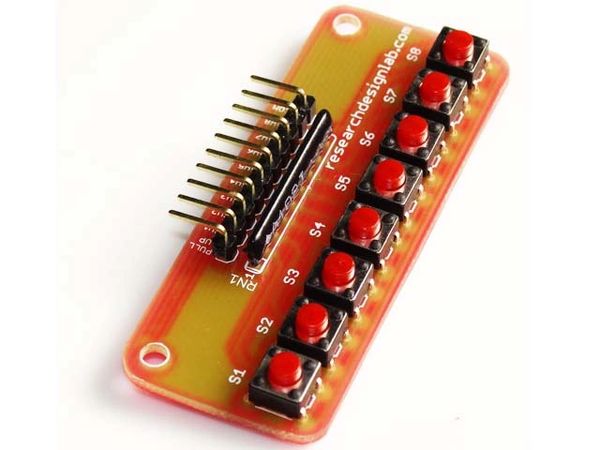 8 Keys Keypad
It has 8 keys which can be connected to any microcontroller or any interfacing kit directly. KEY is a small key pad designed to data entries for microcontroller board.The board has 10-pin header for 10-wire ribbon cable. By default the switch status would be pulled up, every time you press a key the corresponding switch header changes its state to the common header in the board.
Note: The color of the PCB may vary. However the circuit/pinout of the PCB will remain same.
Order Code : RDL/8SW/13/001/V1.1
Features:
8 keys.

Connect to microcontroller's pin directly.

10-pin header.

Input pins connected to Burg-stick

On board pull-up resistors

High quality PCB FR4 Grade with FPT Certified.
Package Contains :
Documents: