4 Channel Relay Board 5V-Bluetooth Compatible for Arduino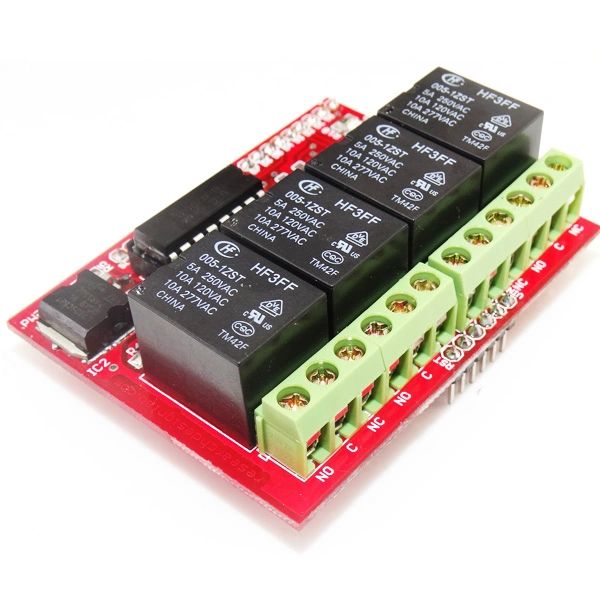 4 Channel Relay Board 5V-Bluetooth Compatible for Arduino
Bluetooth technology is a short distance communication technology used by almost all phones including smart phones and all laptops. This technology find very wide uses including that of Home & Industrial automation.
The Relay shield is capable of controlling 4 relays. The max switching power could be 12A/250VAC or 15A/24VDC. It could be directly controlled by Arduino through digital IOs.
Order Code : RDL/RRS/14/001/V2.0
Features:
4 channel Relay.
With Bluetooth

wireless interface.

Arduino

compatible.

4 SPDT Relay channels (10A 277VAC,10A 120VAC, 5A 250VAC).
Power supply:5VDC 1AMP
Current consumption: 400 mA.
LED indication for relay & power supply.
Design based on highly proven IC ULN2003 as driver.
High quality PCB FR4 Grade with FPT Certified.
Bluetooth 4 Relay Switch Board:
Package Contains :
4 Channel Relay Board 5V-Bluetooth Compatible for Arduino + Bluetooth HC05