4 Channel Opto-Isolated Board Input 5V to 5V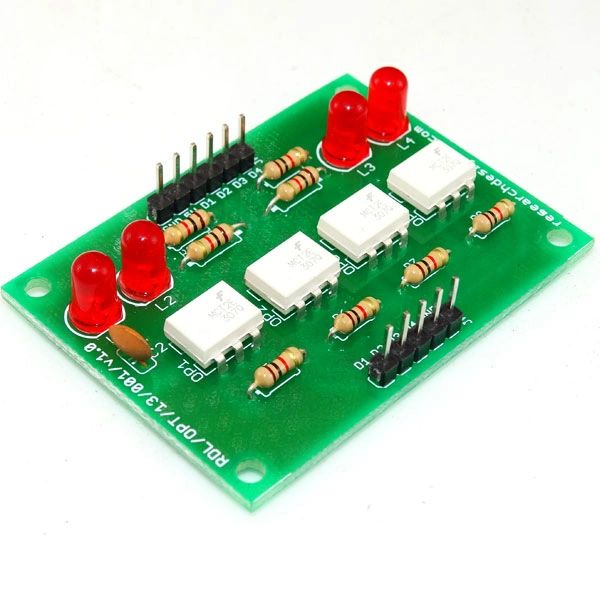 4 Channel Opto-Isolated Board Input 5V to 5V
4 Channel Opto-Isolated Board is a 4 channel opto-isolator board assembly that allows microcontroller and other logic circuits to be interfaced to both input and output signals that require opto-isolation.This board is helpful for connecting digital systems (like a 5V microcontroller) to a high-voltage or noisy system.
Order Code : RDL/OPT/13/001/V1.0
Features:
4 bit OPTO Isolated input using MCT-2E IC.
OPTO outputs indication are provided by 5mm LED.
OPTO inputs are provided through 5 pin Connector.
OPTO outputs are provided through 6 pin Connector.

The opto isolated board comes with a 1K resistor for opto input current.

High quality PCB FR4 Grade with FPT Certified.
Package Contains :
4 Channel Opto-Isolated Board.