4-20mA Current Loop Transmitter XTR116U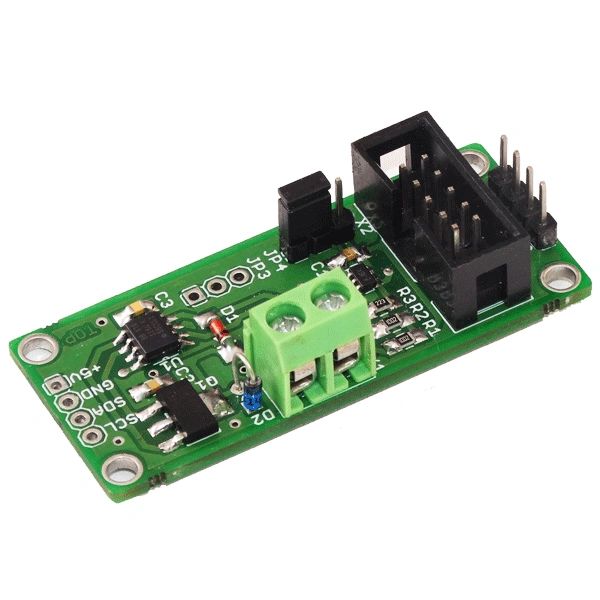 4-20mA Current Loop Transmitter XTR116U
The XTR116 are precision current output converters designed to transmit analog 4-to-20mA signals over an industry standard current loop. They provide accurate current scaling and output current limit functions. 4-20mA Current Loop Transmitter a serial I2C bus interface. 4-20mA Current Loop Transmitters device input and output of the address, control and data signals are transmitted in serial fashion via the two-wire bidirectional I2C bus.
ORDER CODE: RDL625
FEATURES
LOW QUIESCENT CURRENT: 200µA

5V REGULATOR FOR EXTERNAL CIRCUITS

VREF FOR SENSOR EXCITATION:XTR116: 4.096V

LOW SPAN ERROR: 0.05%

LOW NONLINEARITY ERROR: 0.003%

WIDE LOOP SUPPLY RANGE: 7.5V to 36V

SO-8 PACKAGE.

I2C Interface.