16 Channel 12 Bit PWM Servo Motor Driver and LED Controller-PCA9685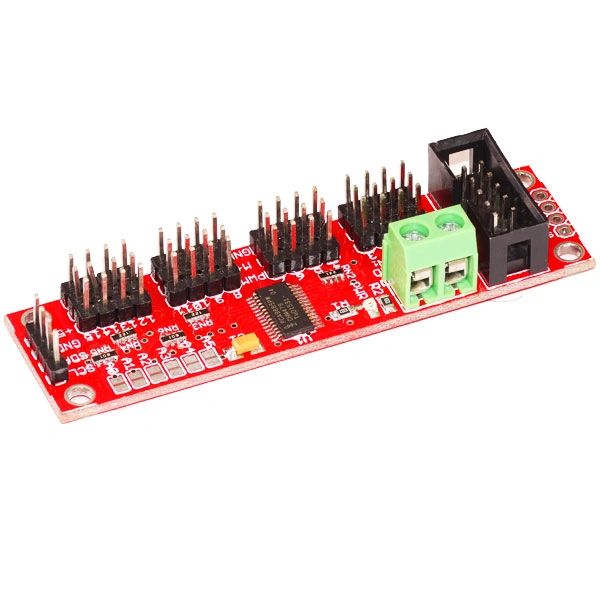 16 Channel 12 Bit PWM Servo Motor Driver and LED Controller-PCA9685
PCA9685 16-Channel 12-Bit PWM Servo Driver can help a lot when there are insufficient PWM output pins for the MCU. The only condition is that the main control chip supports I2C communication, which means enabling the communication between the chip and PCA9685, so as to control multiple servos simultaneously.
ORDER CODE: RDL682
Features:
It's an i2c-controlled PWM driver with a built in clock.


It is 5V compliant, which means you can control it from a 3.3V microcontroller and still safely drive up to 6V outputs.

6 address select pins so you can wire up to 62 of these on a single i2c bus, a total of 992 outputs.

Adjustable frequency PWM up to about 1.6 KHz

12-bit resolution for each output - for servos.

Configurable push-pull or open-drain output

Output enable pin to quickly disable all the outputs.
RGB or RGBA LED drivers

LED status information

LED displays

LCD backlights

Keypad backlights for cellular phones or handheld devices.