---
---
Our Services
Research Design Lab dedicated to providing electronics product design, software design, reverse engineering, manufacturing services, design for EMC compliance and approval to CE and other certifications to allow your business to stay competitive and meet your customer needs in IoT and Automotive domains.





The RDL-5000 series defines a new way of transforming factories into smart/intelligent factories, aiming to better serve customers through greater flexibility of production and optimization of resources by implementing the IIoT 4.0.
Benefits:
I

mproving operational efficiency
Creating new business opportunities
Maximizing asset utilization
Tracking behavior for real-time marketing
Enhanced situational awareness
Sensor-driven decision analytics
Instantaneous control and response in complex autonomous systems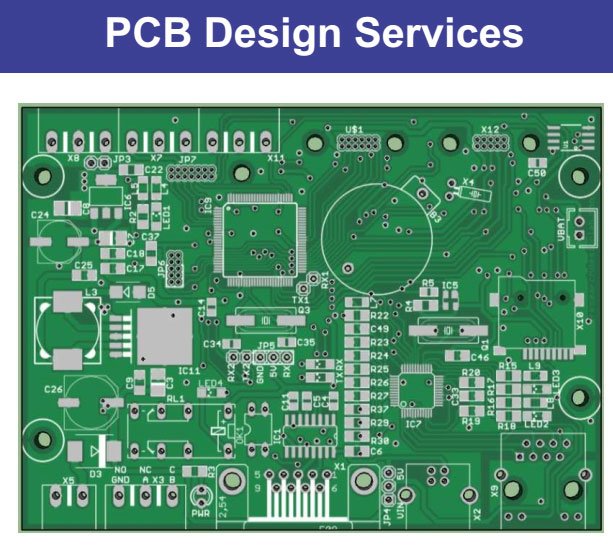 Printed circuit board (PCB) layout and design services is one of the ways that we help our customers get to market faster With our resources and experienced engineering team. RDL Technologies an industry leader in high quality PCB Design and turn key electronic engineering offering the very best service at competitive prices.
Our Services:
Single sided/Double sided PCB
High frequency RF / microwave PCB design
Rigid, and Flex-Rigid printed circuit boards
Micro BGA / Micro Via / Blind and Buried Vias


Digital System design using- Atmel, PIC, ARM7, ARM9, ARM Cortex, STM32.
Wireless communication system design RF ,LiFi, Xbee ,BLE , LoRA , GPRS , 3G and 4G
IOT Enabled devices design – M2M, Device to cloud and Cloud to device.
Digital / Analog Circuit Design
SMPS and Power Management Solution Design.
LF and UHF RFID, Fingerprint and other biometric Security System design.
DMX512 and ART net LED Lighting Solutions design.


Real-Time Operating Systems (RTOS)

Embedded C# and VB through .NET Micro Framework

Device driver implementation

Embedded graphics and image processing

DMX512 Protocol & ART Net for LED Lighting Solutions

File system, USB Host, USB Client, networking stacks

Windows 7/8/10 GUI application Development

Linux and Android GUI application Development

HTML CSS, Javascript , Ajax,XML PHP web page Development for

Embedded web server/ Scada and PLC system

Embedded Cloud computing services IoT

Machine Learning / Artificial Intelligence .


RDL provides quick prototyping of electronic circuits support for custom designed product to test at your environment and getting

in to post production. The entire process is completed in-house to ensure shortest time to market at the least cost possible.

Requirement study and definition


Schematic or circuit design

PCB design & PCB fabrication

Assemble and prototyping.

Post deployment support .



RDL offers custom services for enclosure design to meet specific product needs. RDL can develop the cost effective industrial design of the enclosure, create a detailed mechanical design, build prototypes and create design documentation.
Our mechanical engineering services include:
Enclosure design requirement
Design feasibility study w.r.t. conforming to industrial standards
3D CAD enclosure modeling and design
Integration of electronics design, PCB layout, and industrial design
Wide variety of material options
Design for EMI/EMC compliance
Quick Prototype development 3D / Laser


Membrane switches are devices for actuating a circuit and is finding a wide application these days due to their aesthetics, ease in operation, better functioning and durability.

Minimum order quantity 10 to 100 no's
Membrane type keypad design

Capacitive type keypad design


We have created various Human Machine Interfaces (HMI) systems to make easier the interface with the machine.. We have a rich experience in working on industrial automation and control systems with customers, to maintain good awareness of process status and to make timely and accurate control decisions to enable their factories and assembly lines run efficiently.
HMI services offered:
Android based industrial display
Windows .NET industrial display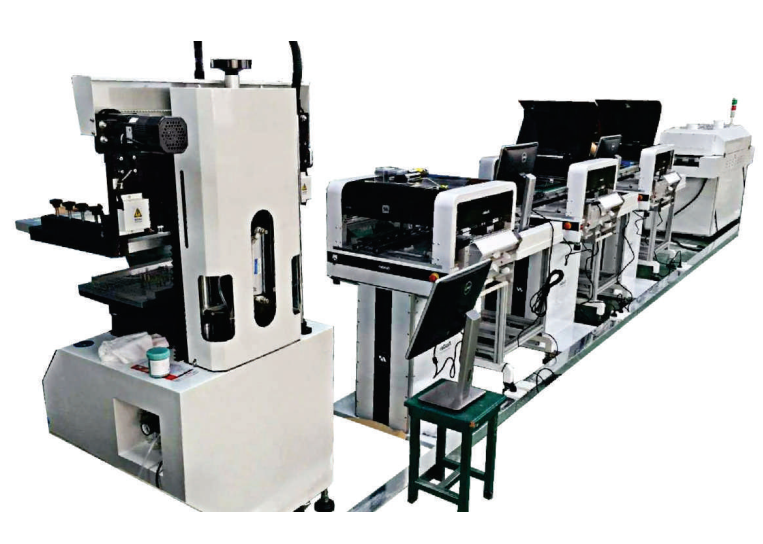 Our manufacturing has a long track record of providing superior quality. Our state of the art machinery and highly skilled staff have built millions of circuit boards for thousands of satisfied customers. Whether you're looking for a quick prototype, or need to produce thousands of boards, we have options for you.
Services offered

Automated assembly for through hole and SMD
Low volume

(Prototyping):

1 to 100 no's



Medium volume

:

100 to 1000



Large Volume:

10000 no's above quantity


RDL OEM (Original Equipment Manufacturer) that designs and builds a product based on their own specification, and then sells it to another company for branding and distribution.

OEM Minimum order quantity 100 to 500 no's
RDL ODM (Original Designed Manufacturer) services which could provide customers with all-round service as R & D of products, products-oriented and production. Only with given expected function and performance of products or even conception, RDL Technologies could put the conception into reality.

ODM Minimum order quantity 50 to 100 no's.